We Direct Bill Most Insurance Companies
Why We Became Chiropractors
We became Calgary chiropractors because we want to help people get better naturally - without the adverse and devastating side effects sometimes associated with medication or surgery. We honor the body's ability to self-heal and self-regulate itself - by removing the roadblocks that sometimes prevent it from doing so. It is no surprise that there is a growing opioid crisis in the western world.
Many people addicted to opioids are good people who have had their lives shattered because they can no longer get through the day - without using drugs. What started as a bit of a problem - left untreated - became a problem big enough to require addictive pain killers - in an attempt to manage the debilitating effects of pain.
Your Calgary chiropractors know that there is a better way. Options include many highly effective yet natural treatment options like; chiropractic, massage therapy, laser therapy, acupuncture, and prolotherapy.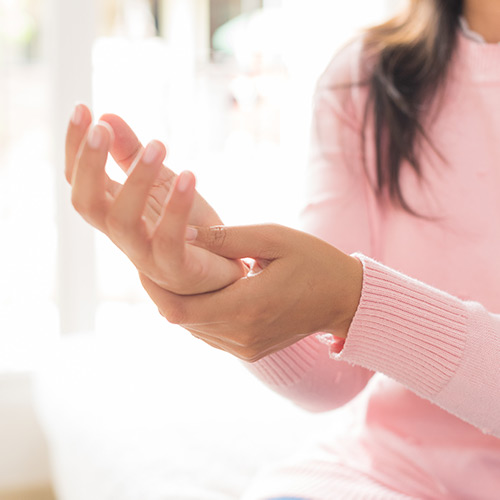 Our Promise to You
Our goal is simple. We strive every day to give our patients an experience unlike they have ever had at any healthcare facility. We want to be your natural health care team for life whenever you need us for whatever reason. The Chiropractic Center For Health has an enormous group of caring, highly trained, and talented people waiting to unleash your own body's awe-inspiring healing potential.
We would be honored to be of assistance in allowing you to live the life you want. It's time to get the results that you deserve. Call us now at 403-226-4433 to schedule an appointment with one of our doctors. Secure a date for an examination and treatment that is convenient for you. Find out what your pain is trying to tell you before your options become limited to drugs or surgery. We are here to help you - right now.
Common Conditions We Treat
Our clinicians treat a wide variety of conditions at the Chiropractic Center For Health.
Dr. John is interested in whiplash injuries resulting from car accidents, headaches originating from the neck, and negative postural alterations from computer and smartphone overutilization.
Dr. Ross is interested in treating ergonomic injuries such as office and home strains like tech neck. He also excels at treating many common athletic sports injuries, playing competitive soccer and hockey throughout his college days.
Dr. Aaron is a skilled active release therapy ( ART ) practitioner specializing in repetitive strain types of injuries.
Dr. Shaunessy focuses on pregnancy, infant and child care, and the treatment of common perinatal disorders.
Dr. Matt is interested in sports injury, neuromusculoskeletal rehab, and functional movement disorders.
Evelyn, the Chiropractic Center For Health's acupuncturist, has successfully treated various conditions such as anxiety, depression, migraines, and menopausal symptoms.
Our massage therapists utilize various soft tissue techniques, from deep tissue massage, hot stone, and cupping therapies to pregnancy and performance-enhancing athletic massage.
Our clinicians are ready to help.
The biggest misconception about chiropractic we hear in Calgary is that chiropractors always try to get you to come back again and again. We don't do that at the Chiropractic Center for Health. Our Calgary Chiropractors are pragmatists. We understand that people in Calgary lead hectic lifestyles. Our Calgary chiropractors know from over 20 years of experience that the enormous demands on a body from computer and smartphone use, as well as a fast-paced lifestyle, are well managed with conservative health care, such as chiropractic, naturopathic medicine, acupuncture, orthotics, cold laser, and massage therapy.
Our patients choose how long they will benefit from the care provided at our clinic, not only from our Calgary chiropractors but from all of our clinicians. Once they realize how effective our treatments are in combating the adverse effects of stress, the majority of our patients opt for safe, side-effect-free, natural, and effective care from the Chiropractic Center For Health as part of their healthy lifestyle.

Ellen H.
"Everyone in this clinic attempts to get to know me on a more personal level. I'm not just another body walking in. That I feel is the greatest feeling for a patient, thank you."

Carmen W.
Customer
"I am so impressed with this clinic. I feel better than I have in a long time. I enjoy my visits, I feel important when I come here and I feel that my personal health matters."

Shannon B.
"It's a very relaxing stress-free environment. I was very nervous about seeing a chiropractor but my back issues began to subside almost immediately after the first visit."