Meet Shelby Nelson - 2200 Hour Diploma
I was born in Calgary AB and raised in Cochrane. When my brother dislocated his knee I found my interest in massage to help individuals. I finished Mount Royal University's 2200 Hour Massage Therapy program this year which taught me extensive knowledge of musculoskeletal injuries.
I am passionate about helping individuals in Calgary AB with chronic or acute injuries as well as athletic injuries. I care deeply for all my clients mental and physical health as I believe massage can also impact an individual's mental state greatly.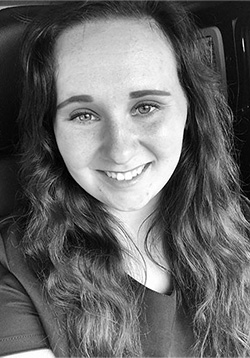 I specialize in Swedish, athletic, and deep tissue massage. Some techniques I am passionate about are myofascial release, trigger point therapy, proprioceptive neuromuscular facilitation, and manual lymph drainage.
In my free time I love to read, spend time with my corgi dogs, go skating, and spend time with my family.
OFFICE HOURS
---
Monday
9:00am - 7:00pm

---
Tuesday
9:00am - 7:00pm
---
Wednesday
9:00am - 7:00pm
---
Thursday
9:00am - 7:00pm
---
Friday
9:00am - 6:00pm
---
Saturday
9:00am - 4:00pm
---
Sunday
10:00am - 4:00pm