We're seeing fantastic results helping people with the following:
Comprehensive Arch Support

Relief from Lower Back Pain
Comprehensive Arch Support

Relief from Lower Back Pain
Explore your path to unparalleled comfort and alignment with foot levelers Custom Orthotics in Calgary AB.
Welcome to the Chiropractic Center For Health, where we seamlessly blend innovation with personalized comfort. Our tailor-made orthotic insoles are more than mere foot supports; they represent a breakthrough for those in pursuit of relief from lower back pain, thanks to our state-of-the-art laser mapping technology.
Precise Customization through Laser Mapping: Our clinic is dedicated to delivering tailored solutions. Our custom orthotics are meticulously handcrafted, employing cutting-edge laser mapping technology to discern your unique 3-arch prescription. We commence the process by conducting a precise examination of your feet and conducting an in-depth gait analysis. This empowers us to comprehend your individual biomechanical requirements with unparalleled accuracy.
---
The Advantages of Foot Levelers Custom Orthotics in Calgary AB
Comprehensive Arch Support: Bid farewell to arch discomfort as our orthotics offer impeccable 3-arch support.
Enhanced Alignment: Realign your feet and ankles, mitigating issues such as overpronation that contribute to lower limb and back discomfort.
Condition Management: Whether you're grappling with lower back pain, flat feet, plantar fasciitis, or other foot-related woes, Foot Levelers can enhance your quality of life.
Relief from Lower Back Pain: Our custom orthotics can alleviate lower back pain by rectifying foot alignment, all thanks to our advanced laser mapping technology.
Personalized Comfort: We tailor our orthotic inserts to your unique foot structure, ensuring utmost comfort and effectiveness through the utilization of laser mapping technology.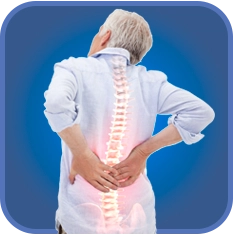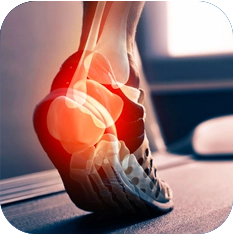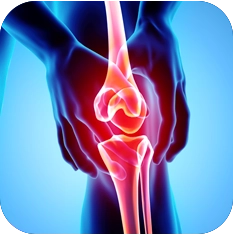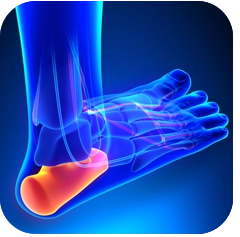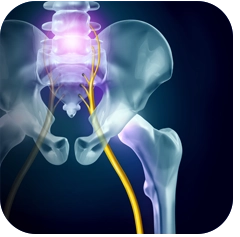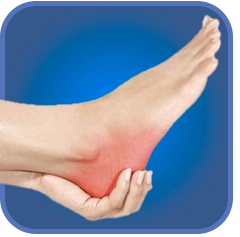 ---
Why Opt for Foot Levelers
Expert Guidance: Our custom orthotics are prescribed and expertly fitted by qualified chiropractors who grasp your specific needs.
Non-Invasive Approach: Say goodbye to invasive procedures; we offer a conservative solution for foot and lower limb issues that can also positively impact lower back pain.
Proven Success: Numerous individuals have discovered relief and improved musculoskeletal health through our custom orthotics, backed by our advanced laser mapping technology.
Embark on Your Journey to Comfort and Pain Alleviation: If you're grappling with foot pain, lower back discomfort, or knee issues, take the first step toward relief. Consult our clinic to assess your condition and unveil how Foot Levelers custom orthotics can revolutionize your life. Step into comfort; step into Foot Levelers.
Navigating Your Orthotic Journey: Essential Information to Consider
At the Chiropractic Center For Health, your comfort and well-being are our utmost priorities. Whether you're acquiring your first pair or an additional one, here's what you need to be aware of before making your decision:
Payment Options: We offer flexibility in payment methods, including cash, Health Spending Accounts, private insurance coverage, or coverage from your spouse's family plan.
Pricing: Our custom orthotics, inclusive of the required fitting appointment, are competitively priced at $500.00 for adults and $300.00 for children aged 12 and under. Please note that we are unable to offer discounts on multiple pairs due to insurance regulations.
Satisfaction Guarantee: Your satisfaction is of paramount importance to us. If, for any reason, you're dissatisfied, we have options for you: adjustments to your existing orthotics, a different model, or a refund. Please be aware that handling refunds with your insurance carrier will be necessary if you opt for this choice.
Payment Terms: Full payment for orthotics is necessary upon ordering. Custom-made orthotics, along with the requisite paperwork for insurance reimbursement, typically arrive within approximately 8 business days from Virginia, USA.
Insurance Coverage: Most private insurance companies provide orthotic coverage every 1-2 years, but policies can vary. Make sure to understand your coverage, including the coverage levels, which usually range from $200.00 - $800.00. Any uncovered amount becomes your responsibility. Verify if your insurance requires a prescription before ordering orthotics, as prescription providers may vary based on your plan.
Orthotic Fitting Appointment: This brief 15-minute appointment, in addition to your initial foot 3-D laser mapping test, involves a biomechanical foot examination, an evaluation of your footwear, and an introduction to our orthotic products. Don't forget to bring the footwear you intend to use with your orthotics to assist us in selecting the right product for you.
Orthotic Dispensing Appointment: Once your orthotics and insurance paperwork arrive together, our Chiropractic Techs will schedule this appointment. Please bring the footwear you intend to use with your orthotics. This appointment is crucial for assessing fit, and comfort, and discussing essential break-in procedures.
At Foot Levelers, we are here to provide guidance throughout the process and ensure that your orthotics contribute to your overall well-being. Your comfort remains our unwavering commitment.
Whiplash: Whiplash, commonly occurring in car accidents or falls, stretches and tears the ligaments and tendons in the neck. Proper orthotics have demonstrated their ability to reduce whiplash pain, improve posture, and enhance the effectiveness of chiropractic adjustments.
Neck Pain: Surprisingly, neck pain can be related to foot imbalances and asymmetries. Neck pain can manifest as strain, sprain, or muscle spasms due to dysfunction in the neck's joints and muscles, often influenced by an unbalanced foundation.
Low Back Pain: Back pain frequently arises from an unbalanced foundation, causing dysfunction in the back's joints and muscles. This can lead to nerve root syndromes like herniated discs, spinal degeneration, and inflammation. Achieving a balanced foundation may reduce lower back pain and dysfunction.
Leg Length Discrepancy: Having one leg shorter than the other can result from structural or functional issues. Structural differences may arise from growth defects, injuries, or surgeries. Functional differences often occur due to altered mechanics in the feet, knees, hips, or pelvis, often linked to an unbalanced foundation.
Hip Pain: Hip pain often stems from an unbalanced foundation. The hip's ball-and-socket joint is designed for fluid movement, but an imbalanced foundation can introduce excess stress to the hip joint, causing dysfunction in the joints, ligaments, bursas, and related muscles, resulting in pain.
Knee Pain: The knee is responsible for bending, straightening, and supporting the body's weight, alongside the hip, feet, and ankles. It is unique in its ability to twist and rotate. An unbalanced foundation can disrupt proper weight distribution in the knee, leading to dysfunction in the ligaments, tendons, cartilage, and surrounding muscles, causing discomfort.
Shin Splints: Shin splints often indicate insufficient body support. These deep leg pains, typically associated with activity, can result from issues in the muscles, tendons, bones, or a combination of these due to inadequate support.
Ankle Pain: The ankle is one of the body's three main weight-bearing joints, alongside the knee and hip. When ankle pain strikes, it may signal an imbalance in your foundation. This imbalance can lead to improper use of the ankle joint, resulting in dysfunction in the joint itself, its ligaments, and the related muscles.
Heel Spur Pain: A heel spur, resembling a hook on the foot's bottom, forms as a response to stress on the plantar fascia, the connective tissue supporting the foot arch. Improper foot support can lead to over-stress and the development of a heel spur, often accompanied by painful bursitis.
Plantar Fasciitis: Plantar fasciitis is the inflammation of the connective tissue on the foot's underside, essential for arch support. Improper support for the plantar vault can cause tissue tearing, resulting in intense heel pain, especially in the morning. Proper foot support is crucial for healing this chronic condition.
Sports Injuries: Athletes are prone to sports injuries, ranging from mild to severe, such as Turf Toe or fractures. Many of these injuries can be linked to an unbalanced foundation, leading to joint dysfunction, ligament strain, and muscle issues. Orthotics can play a role in preventing these injuries and enhancing athletic performance.
Diabetic Orthotics: Diabetics must prioritize foot care due to the damage diabetes causes to blood vessels, resulting in poor circulation, nerve damage, and slow healing, known as peripheral neuropathy. These factors can lead to significant health issues. Orthotics have proven effective in reducing pain associated with diabetes, improving posture, and enhancing chiropractic adjustments. Foot Levelers' comfort orthotic line provides essential support for diabetic patients.
OFFICE HOURS
---
Monday
9:00am - 7:00pm

---
Tuesday
9:00am - 7:00pm
---
Wednesday
9:00am - 7:00pm
---
Thursday
9:00am - 7:00pm
---
Friday
9:00am - 6:00pm
---
Saturday
9:00am - 4:00pm
---
Sunday
10:00am - 4:00pm