Meet Naturopath Scott Dainty N.D.
Naturopathic Education
Dr. Scott is a licensed naturopathic doctor in Calgary AB. Prior to pursuing a career as a naturopathic doctor, he studied Kinesiology where he earned a Bachelors of Science from San Diego State University and a Masters of Science from Wilfred Laurier University. During his masters he studied and authored research on low back pain relating to the biomechanics of various occupations. It was during his early studies that he realized his passion for human anatomy and physiology, particularly how it relates to injuries and one's own experience with pain.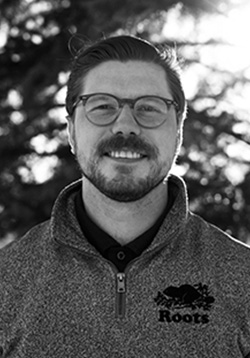 Dr. Scott played competitive hockey as a goalie through the university level, during which, he sustained a number of injuries. He realized that the people who helped him the most in his recovery process were those in the alternative and complementary health fields. He believes that a multidisciplinary approach with other health professionals is what will get the best results for his patients.
Health Areas of Interest
Dr. Scott has extensive knowledge and education in sports medicine and pain management. He has significant training in prolotherapy, acupuncture, ozone therapy and IV (intravenous therapy).
Conditions treated:
Osteoarthritis
Ligament tears and joint instability (such as: rotator cuff, golfers/tennis elbow)
Chronic low back pain
Acute sports injuries
Recurring joint injuries
Chronic pain
Sleep issues
Burnout and stress
Digestive concerns
Disc degeneration
Chronic headaches
Neuropathies
Outside of the clinic, Dr. Scott and his wife enjoy spending time outside year round. They love hiking, skiing, floating on the river and spending time with their cat. Originally from Ontario, Scott and his wife immediately felt at home moving to Calgary AB in 2020 with quick access to the mountains and so much incredible nature to explore.
OFFICE HOURS
---
Monday
9:00am - 7:00pm

---
Tuesday
9:00am - 7:00pm
---
Wednesday
9:00am - 7:00pm
---
Thursday
9:00am - 7:00pm
---
Friday
9:00am - 6:00pm
---
Saturday
9:00am - 4:00pm
---
Sunday
10:00am - 4:00pm