Joyce Adams - 2200 Hour Diploma
Joyce was born in Medicine Hat and moved to Calgary AB at a young age. She embraces the big city that she now calls home! After graduating high school, she spent some time working in the automobile industry, however she always knew that her true passion lay in the health care industry. After contemplating the many career options, her heart was won over by Massage Therapy in Calgary AB.
Since graduating with a 2200 hour diploma from MH Vicars School of Massage Therapy, she feels knowledgeable and ecstatic to excel within a career she now considers her number one passion.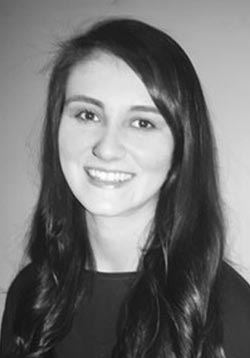 Joyce greatly values self-care, specifically when it comes to natural remedies, such as massage therapy, which she has found to be an excellent tool to help not only herself but all individuals.
She understands the importance of caring for your body and mind to ensure you can carry on with your daily life at your absolute best. It is her belief that Massage Therapy is the real deal; to calm your mind, decrease stress, target common aches, assist in recovery from injuries, and treat chronic pain. To achieve these benefits Joyce uses a variety of techniques in her practice including general relaxation, deep tissue, trigger point therapy, and myofascial release.
In her spare time, she enjoys yoga, hiking, cooking, reading, and spending time with friends and family.
OFFICE HOURS
---
Monday
9:00am - 7:00pm

---
Tuesday
9:00am - 7:00pm
---
Wednesday
9:00am - 7:00pm
---
Thursday
9:00am - 7:00pm
---
Friday
9:00am - 6:00pm
---
Saturday
9:00am - 4:00pm
---
Sunday
10:00am - 4:00pm