Meet Chiropractor Matt Hoang D.C.
Chiropractic Education
I received my undergraduate degree from the University of Calgary AB before pursuing my chiropractic education at Palmer West in San Jose, California. During my chiropractic education, I gained an appreciation for human biomechanics while studying how everything from our muscles to our nervous system works together, allowing us to perform meaningful movements.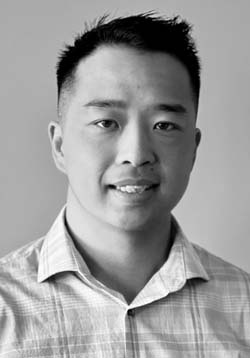 My Chiropractic Philosophy
My professional philosophy revolves around patient-centered care and patient empowerment. I believe in educating my patients in Calgary AB about their condition and teaching them how to maintain care for themselves outside of chiropractic treatment. This typically involves teaching my patients about their complaint and why it may present the way it does. I believe the best outcomes are achieved by collaborating with my patients. I will do my best to develop a treatment plan that best aligns with my patients lifestyle.
Outside the Office
When not in the office, I try my best to maintain an active lifestyle with my family and friends. My interests range from playing basketball and hockey year-round, to hitting the mountains whether it be for snowboarding down monster slopes, or hiking to climb the highest peaks that our beautiful region has to offer. Most of all, my favorite thing to do is eat good food with my favorite cuisines being Japanese and Korean, but I'm very open-minded so bring me all your go-to spots for good eats!
OFFICE HOURS
---
Monday
9:00am - 7:00pm

---
Tuesday
9:00am - 7:00pm
---
Wednesday
9:00am - 7:00pm
---
Thursday
9:00am - 7:00pm
---
Friday
9:00am - 6:00pm
---
Saturday
9:00am - 4:00pm
---
Sunday
10:00am - 4:00pm