Meet Chiropractor John Scott D.C.
Dr. John Scott D.C. is a highly experienced and extensively trained chiropractor based in Calgary AB. He received his degree from the prestigious Canadian Memorial Chiropractic College in Toronto, Ontario, where he underwent rigorous training in the field of chiropractic care. With over 24 years of clinical experience, Dr. John D.C. has established himself as a top-tier practitioner in his field.
Dr. John D.C.'s approach to treatment is comprehensive and multi-faceted, which has resulted in an impressive 87.9% patient satisfaction rate, with many patients reporting excellent results.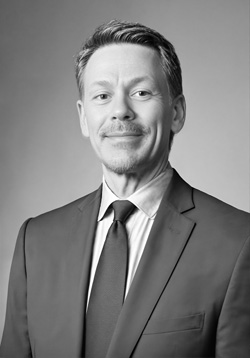 In addition to chiropractic adjustments, Dr. John D.C. also utilizes dietary modifications, exercise prescriptions, orthotics, and supplementation as part of his treatment plans. This approach has led to countless success stories, with patients experiencing a reduction in pain and an improvement in their overall quality of life.
Dr. John D.C. specializes in the treatment of neck injuries, auto accident whiplash trauma, headaches, and repetitive strain concerns. He takes a personalized approach to each patient, taking the time to listen to their concerns and develop an individualized treatment plan tailored to their specific needs.
What sets Dr. John D.C. apart is his genuine care and concern for his patients. He goes above and beyond to ensure that each patient receives the best possible care, taking the time to explain their treatment options and answer any questions they may have. Scheduling an appointment with Dr. John D.C. is simple and convenient - our friendly staff at the Chiropractic Center for Health in Calgary AB will be happy to assist you in finding an appointment time that works for you.
With Dr. John D.C.'s top-tier education, extensive clinical experience, and patient-centered approach, you can rest assured that you are in the best hands for your chiropractic care needs. Experience the relief and improved quality of life that so many of his patients have already discovered. Book an appointment with Dr. John Scott D.C. today.
OFFICE HOURS
---
Monday
9:00am - 7:00pm

---
Tuesday
9:00am - 7:00pm
---
Wednesday
9:00am - 7:00pm
---
Thursday
9:00am - 7:00pm
---
Friday
9:00am - 6:00pm
---
Saturday
9:00am - 4:00pm
---
Sunday
10:00am - 4:00pm