Meet Chad Brown - 2200 Hour Diploma
Chad is a graduate of Mh Vicars School of Massage Therapy with an affinity towards myofascial release and joint play techniques. Chad also incorporates swedish massage, active inhibition, trigger point release, transverse frictions, and manual lymphatic drainage if required. Having spent several years working in labour and trade industries, Chad's journey into self-care drew him to massage as a method for sharing his knowledge while realizing his passion for helping others with their own issues. With a knack for treating postural dysfunctions in Calgary AB, a holistic approach to wellbeing is fundamental to Chad's treatment planning.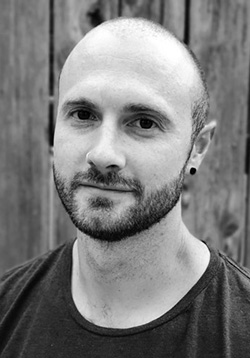 Understanding the importance of a well formulated treatment plan, Chad incorporates in-person treatments with a well developed home-care routine. Collaboration is imperative to developing a plan that works for his clients. Applying this fundamental approach while providing education along the way, Chad encourages his clients to take an active role in their treatment.
Chad is originally from southern Ontario, and has been in Calgary AB for nearly a decade. He enjoys spending his time hiking, exercising, biking, reading, and spending time with friends and family.
OFFICE HOURS
---
Monday
9:00am - 7:00pm

---
Tuesday
9:00am - 7:00pm
---
Wednesday
9:00am - 7:00pm
---
Thursday
9:00am - 7:00pm
---
Friday
9:00am - 6:00pm
---
Saturday
9:00am - 4:00pm
---
Sunday
10:00am - 4:00pm