Perinatal Chiro and Kids in Calgary AB

Read on to hear from our Calgary AB chiropractor Shaunessy Keita D.C. from here at Chiropractic Center for Health.
---
Perinatal Chiropractic in Calgary AB
Becoming a mother is one of the most exciting times in your life. However, the perinatal period is physically and emotionally one of the most challenging times for your body. During pregnancy, your body's systems and organs now provide for two. So, it is crucial your body functions at its best-this ensures both the health and development of your baby and increased health and comfort for you.
You have created life and are growing a tiny human inside you, and it's truly a miracle! As a perinatal chiropractor, I understand the unique implications for the care of your body from a clinical point of view. As a Mama to two incredible girls, I also understand the emotional implications- both positive and negative- and the increased demand on you in every aspect of your life. Over about 40 weeks, your spine and pelvis will undergo many changes and adaptations to compensate for your growing baby.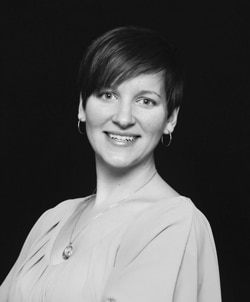 Then, within hours, your body will deliver your sweet baby and begin another dramatic journey into postpartum. When the structure of your spine and pelvis moves optimally and is aligned correctly, the function of your nervous system is enhanced.
Your nervous system is the heart and soul of chiropractic care. It controls every tissue, organ, and system in your body, down to the cellular level. It is how your brain communicates with your body. It directs every function in your body, every second of your life, for your whole life. The nervous system informs your brain what is going on in your surroundings to adapt to the ever-changing environment. Positively influencing your nervous system is how the Chiropractic adjustment can provide more significant health potential for you and your baby. A strong brain-body connection via the nervous system is why chiropractic care is essential for every mother.
If you are unsure if chiropractic care can help you in your journey through Motherhood, browse through the information and articles within this section. Alternatively, call and book a complimentary consultation to address your specific questions or concerns.
Chiropractic care is safe and effective through preconception, pregnancy, and postpartum stages. It is essential when your body goes through the most changes since you were a babe! I can assure you that having care throughout your pregnancy and into life with a babe will make both of you healthier, happier, and more comfortable!
Whether this is your first, second, third, fourth, fifth baby, or beyond, I can't wait to help you have your best possible pregnancy. You deserve to transition beautifully through Motherhood.
New Patients Call (403) 226-4433
OFFICE HOURS
---
Monday
9:00am - 7:00pm

---
Tuesday
9:00am - 7:00pm
---
Wednesday
9:00am - 7:00pm
---
Thursday
9:00am - 7:00pm
---
Friday
9:00am - 6:00pm
---
Saturday
9:00am - 4:00pm
---
Sunday
10:00am - 4:00pm